A collaborative effort between the Ministry of Natural Resources, the Metro East Anglers and Bluffers Park Marina, the Fish Pen Project happens every spring in the waters of Bluffers Park Marina when in April approximately 25,000 baby salmon are placed in two pens measuring 9'L X 5'D X 4'W.
When they start out in the pens the baby salmon are around 2.5″, six weeks later, when they are about 5″ long, they are set free; but size isn't what determines the timing of their release. Six weeks is the amount of time it takes for the location of where they were raised to be imprinted on the salmon. Like an internal GPS system, imprinting is the reason why the salmon always return to the Bluffers Park Marina area in the fall. During June and July the salmon are one to two miles out into the lake, but come August they return to the Bluffers Park Marina area to feed. By the second week of September there are so many salmon in the Bluffers' waters that you can stand on the Bluffers Park beach and see them.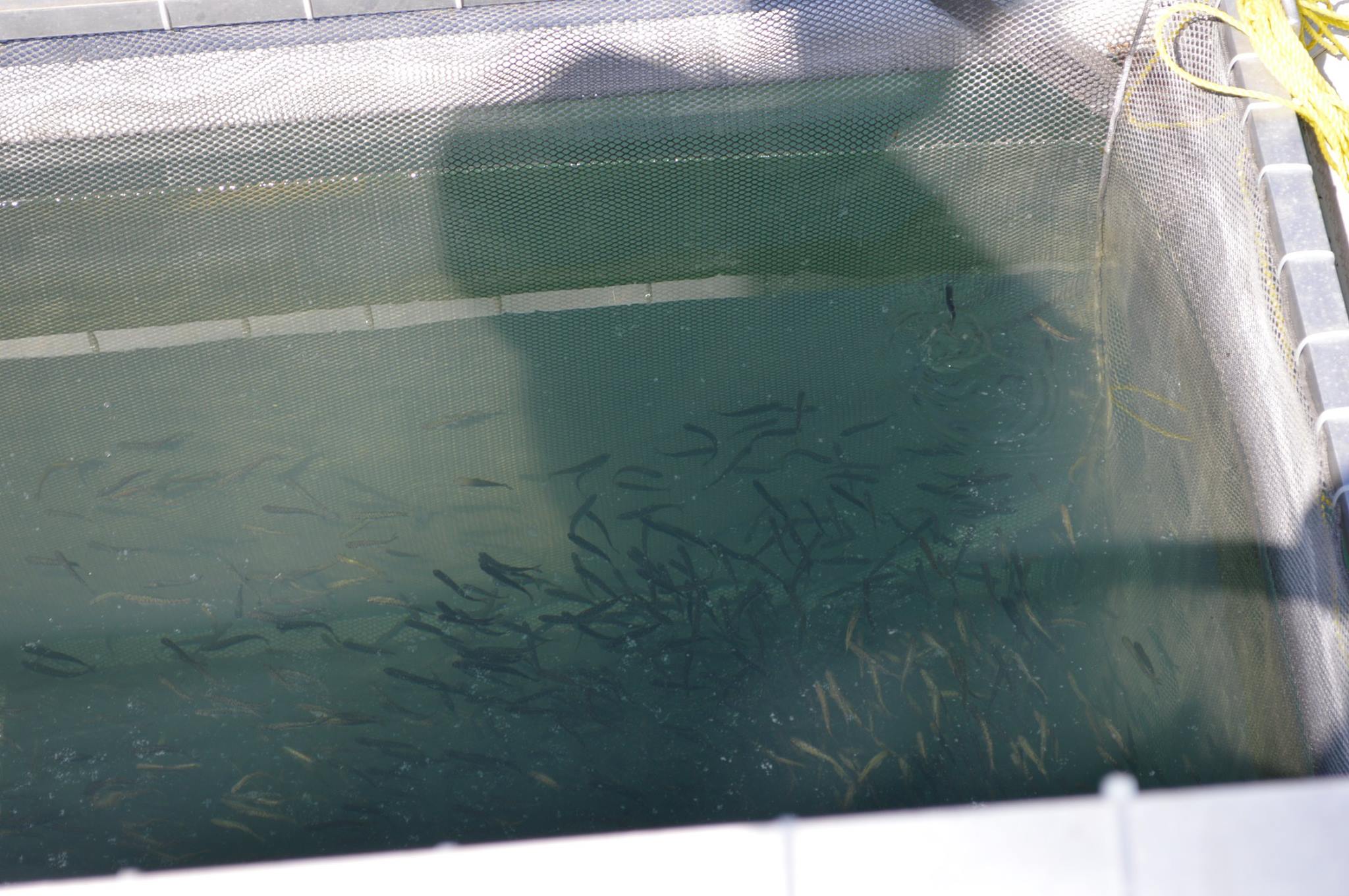 The Fish Pen Project was started because the Ministry of Natural Resources wanted to ensure Lake Ontario was well stocked with salmon, but it's really become a pet project of the Bluffers Park Marina community. According to Chris Currie, the lead on the project, 90% of the volunteers who assist with the fish pens are from Bluffers Park Marina. The management team at Bluffers Park Marina gets involved too, donating the pen space and a work boat to get out to the pens—they even help feed the salmon. Congratulations to everyone involved. You could say the Fish Pen Project is just another way Bluffers Park Marina is Toronto's only full-service marina!

A unique aspect of Bluffers Park Marina is the fantastic fishing that is available for anglers to enjoy right in the marina's waters. One of the reasons why is the Fish Pen Project.