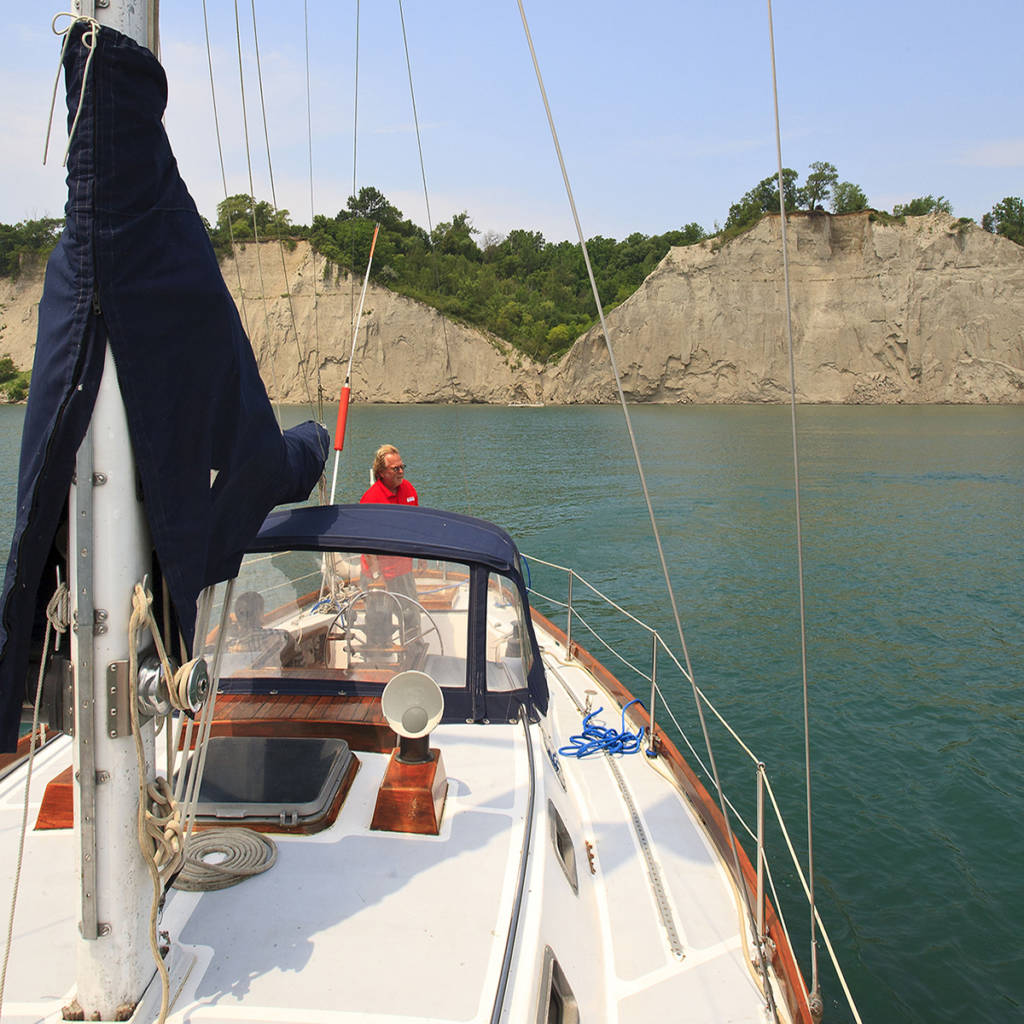 Your Best Value, Full Service Toronto Marina
Bluffers Park Marina, Toronto's only full service marina, offers everything a boater could want or need.
Location, Location, Location
We're just 20 minutes from downtown Toronto, at the foot of the Scarborough Bluffs in beautiful Bluffers Park and we're only 10 minutes from Highway 401.
Forgot something at home? No worries. Just head up the hill from Bluffers Park Marina and you'll find a host of conveniences including The Beer Store, LCBO, grocery stores and Canadian Tire and Home Depot.
Ready to Serve You
At Bluffers Park Marina we tell boaters "relax, it's all taken care of" and we mean it. If you want us to repair your boat, clean it, paint it, store it, fill it or put it in the water we can. If you require on-the-water repairs, we can do those. If you need a slip for a boat that is only 20 feet we can accommodate you. And if you want to stretch the boating season well into the fall, go ahead–our boat storage deadline is flexible.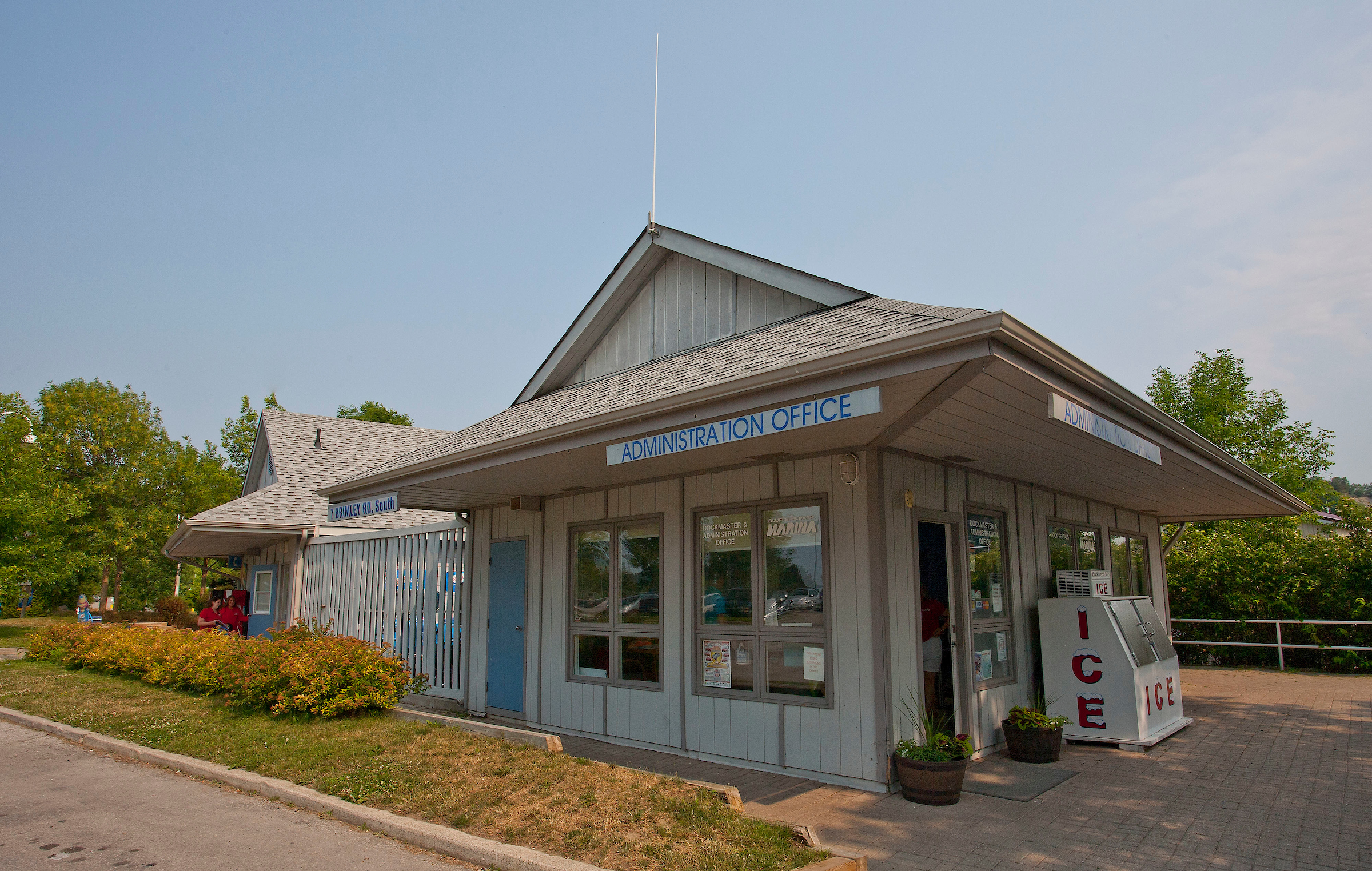 Hungry?
We offer three meal time options at Bluffers Park Marina. There's fine dining at Bluffers restaurant where you can enjoy entrees such as filet mignon and lobster tail. Grab a pint and some pub grub at the Dogfish. Want a quick bite? Our snack bar serves up burgers, dogs and awesome fries. Craving a cool treat? We have not one but two soft ice cream trucks.
Interested in booking a Lake Ontario fishing charter? We can assist you with that too. And did you know that for the last 10 years the three biggest fish caught in the Great Ontario Salmon Derby were reeled in one mile out from Bluffers Park Marina? We thought you'd find that interesting.
Lake Ontario Fishing Charters
book a fishing charter
Since our marina is located in Bluffers Park, there's more to enjoy than just boating and fishing.
A gorgeous, big sandy beach is right next door.
There's the Bluffers Park Trail to hike as well as over 110 acres of space to play.
Plus, wildlife encounters are a daily occurrence.
Depth Levels
The water depth is 16-20 feet throughout the marina (slips, fuel dock, etc.).
The channel is maintained at a minimum of 9 feet.
Facility & Features
400-slip, full service marina
Deep water harbour
Fuel dock: regular/diesel
40-ton mobile lift: to 16.5 foot beam
Hydro 30 & 50 amps service available
Land storage
Mast crane and mast storage
Clean showers, washrooms and laundry
Free Parking
Secure docks and yards
Charter boats
Restaurant, pub and snack-bar
Canada Customs phone-in centre
Take In the Marina
OUR MARINA MEMBERS SAY
Office staff is great and very accommodating. Yard staff excellent with haul out and launch.
The company is great! Having experienced Marina's + Marina services all over the world due to my racing career, I can easily comment that Bluffers Park Marina is one of the finest run marines I've had the privilege of being at. All experiences have been great from the admin staff and technicians.
We wanted to let you know that we enjoyed our stay at Bluffers Park Marina last summer and to complement your staff, Michelle, Kelly, Lexy, Jenna and Jaime for being professional, courteous, knowledgeable and helpful to our wants and needs.
It made our stay memorable, pleasant and hassle free. We are looking forward to another fishing holiday at the Marina this summer.
Pat and I love Bluffers Park Marina. The staff is friendly and courteous. It gives us piece of mind that your security system works. Looking forward to this fishing season. Thank you Michelle, Kelly, and Staff.
I feel you are a warm welcoming Marina who's staff is very approachable and welcoming. I keep coming back because of your dock security, fellow fisherman, boaters and your secured gates to park and very scenic Marina with beautiful wildlife.
Overall the staff at Bluffers Park Marina is always helpful with any request made. The staff has always been pleasant to myself and my friends. I appreciate their cleanliness of your washrooms, docks and the marina as a whole.